The 63rd National Pharmaceutical Machinery Expo took place with grandeur from November 13 to 15, 2023, at the Xiamen International Exhibition Center in Fujian.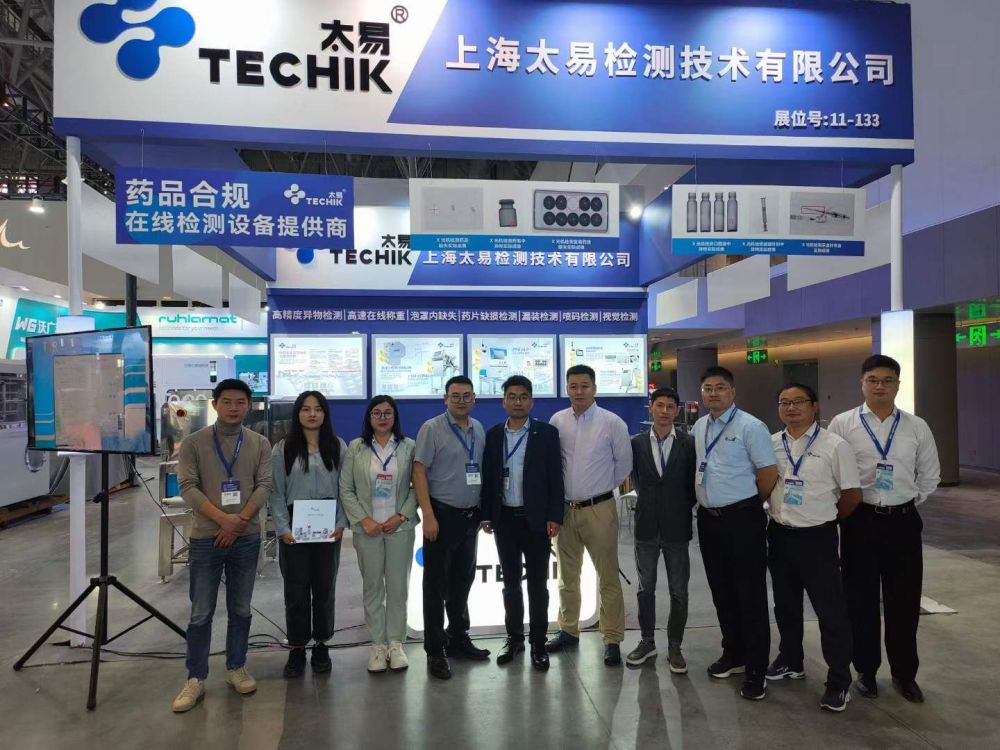 During the exhibition, the professional team from Techik, positioned at booth 11-133, showcased an array of inspection and sorting equipment and solutions including intelligent X-ray foreign object detection machines (referred to as X-ray inspection machines), metal detection machines (referred to as metal detectors), weight sorters. This engagement aimed to explore the path towards green and sustainable development in the pharmaceutical processing industry.
As an international platform showcasing advanced technological achievements in pharmaceutical equipment and facilitating trade cooperation, the Pharmaceutical Machinery Expo comprehensively presented products and development trends in the pharmaceutical equipment industry from various perspectives, attracting numerous professional visitors.
Techik's gravity fall metal detectors and pharmaceutical metal detectors showcased at the booth can be applied to powders/granules and capsules/tablets, exhibiting high sensitivity and stronger interference resistance. These are crucial detection devices in the process of preventing foreign objects in pharmaceuticals.
In addition to foreign object issues, missing components in pharmaceuticals are a common quality complaint. Techik's dual-energy intelligent X-ray inspection machines, capable of shape and material detection, were on display. They can detect not only subtle foreign objects but also issues such as missing pharmaceuticals/instructions, making them suitable for small and medium-sized packaging of boxed and small-bottled drugs.
Weight sorting machines are widely used in the pharmaceutical processing industry. Techik's high-precision sensor-equipped checkweigher provides various fast rejection systems, applicable to all types of small and medium-sized packaged drug production lines and weight non-compliance inspections at various production speeds.
For the pharmaceutical processing industry, from pre-packaging to post-packaging, addressing issues such as drug integrity, foreign objects, and weight, Techik, with the application of multispectral, multi-energy spectrum, and multi-sensor technologies, can provide professional detection equipment and online compliance detection solutions!
---
Post time: Nov-15-2023