From October 10th to 12th, 2021, the 2021 China Frozen and Chilled Food Industry Exhibition was held as scheduled at the Zhengzhou International Convention and Exhibition Center. As a long-awaited event in the industry, this exhibition covered many fields such as frozen food, raw materials and auxiliary materials, machinery and equipment, cold chain transportation, etc..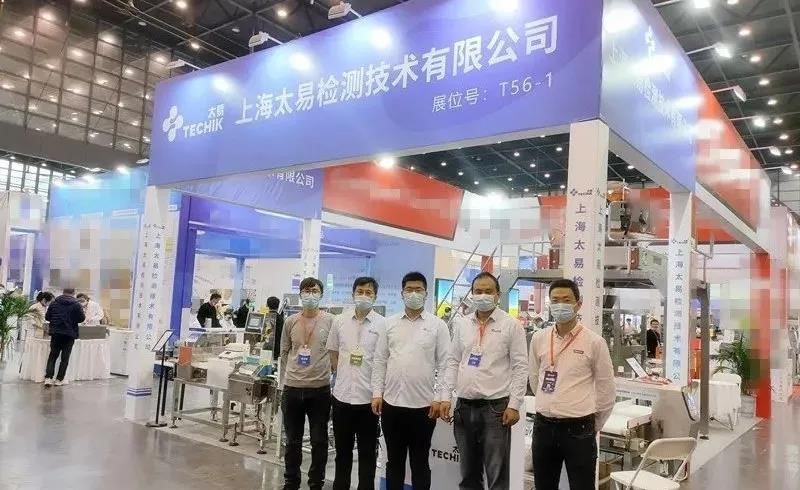 In recent years, with the rapid development of quick-freezing technology and cold-chain logistics, the output of quick-frozen pasta, quick-frozen hot pot materials and other foods has gradually increased, and the frozen food industry has accelerated upgrades, and the prospects are promising.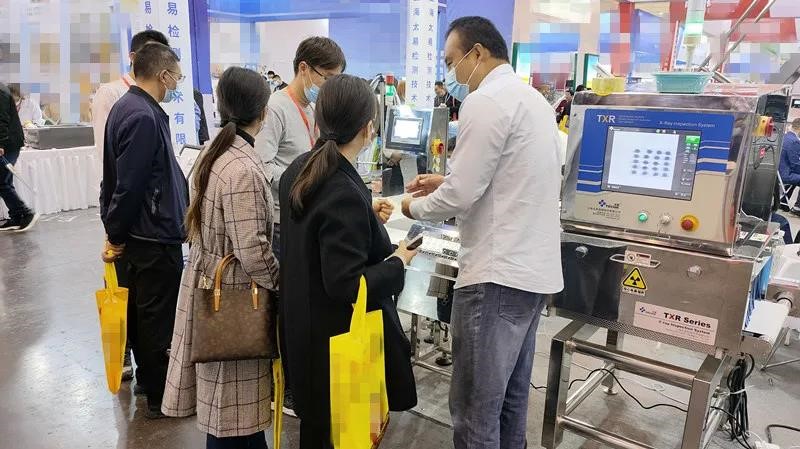 Shanghai Techik (Booth T56-1) brought a variety of inspection equipment such as a combo metal detector and checkweigher and X-ray inspection machine to the exhibition to help the high-quality development of the frozen food industry.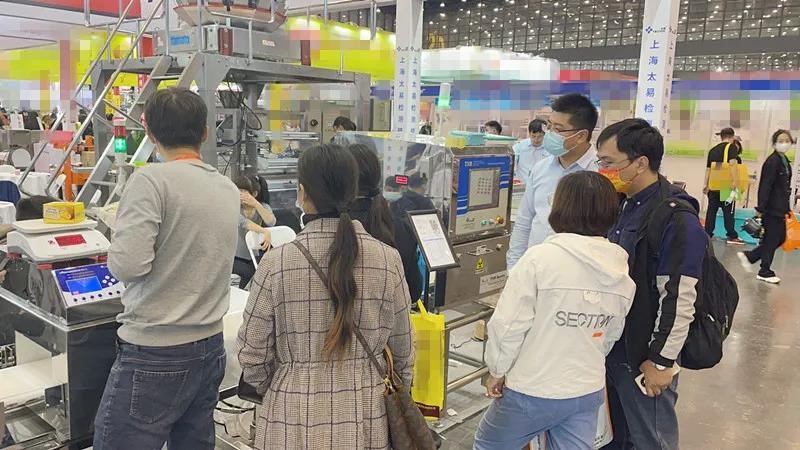 With the popularization of refrigerators and changes in consumption habits, the market demand for frozen foods is rapidly rising due to the characteristics of convenient nutrition and other features. There are many types of raw and auxiliary materials for frozen food, and the processing technology is complicated. The raw materials may be accompanied by foreign objects such as metals and stones. During processing and packaging, foreign objects such as metal scraps and plastics may also be mixed due to factors such as equipment wear and improper operation. In order to avoid problems such as foreign matter contamination, testing equipment is becoming more and more popular.
Frozen food is easy to freeze into blocks and overlap. Techik's high-speed and high-definition intelligent X-ray foreign body inspection machine overcomes the detection problems of product overlap and high thickness. It can not only detect minute metal and non-metal foreign bodies in frozen food, but also can perform multi-directional detection such as missing and weighing. Features of Techik equipment such as multi-function and low energy consumption create lower operating costs and higher cost performance.
Frozen food generally has a variety of production processes, and the layout of the production line is relatively compact. Techik combo metal detector and checkweigher has a smart structure and does not take up space. It can be quickly installed on an existing production line to simultaneously perform metal foreign body and weight detection.
The metal detectors exhibited together can not only achieve high-sensitivity metal foreign body detection, but also meet the rejection of non-compliant products at various production speeds in the frozen food production line. The on-site equipment testing has also been praised and recognized by professional audiences.
From raw materials to finished products, from online inspection to finished product packaging inspection, Techik's perfect product matrix and flexible solutions help frozen food processing enterprises improve quality and accelerate development.
---
Post time: Oct-21-2021