Zhao Wenhua, a nutrition expert at the CDC, once pointed out that obtaining nutrients (protein, vitamins, water, etc.) for human health, in which protein is an essential nutrient for cell renewal, and immune cells and antibodies are also composed of protein. In order to keep them in good condition, we need to pay attention to a healthy diet.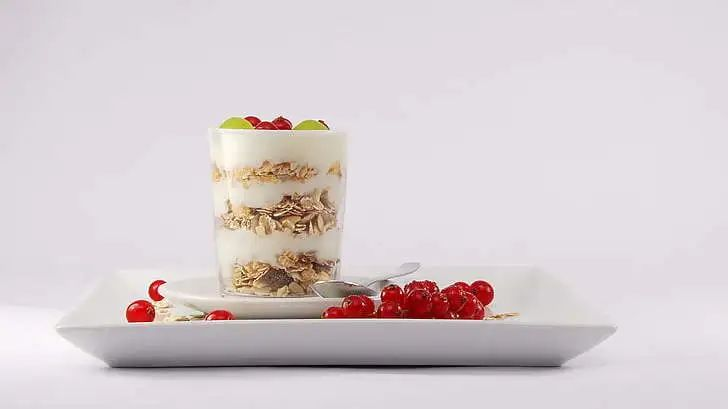 On February 25, 2021, the Chinese Nutrition Society officially released the scientific research report on dietary guidelines for Chinese residents (2021) (hereinafter referred to as "dietary guidelines"). According to the dietary guidelines, Chinese residents have the problem of "diseases caused by dietary imbalance". Aiming at the problem of dietary imbalance, the dietary suggestions in the dietary guidelines include:
● milk and its products
● soybeans and their products
● whole grain
● vegetables
● fruit
● fish
● nuts
● drinking water (tea), etc
Among them, milk and its products such as milk, soybean and its products such as soybean milk can provide high-quality protein and enhance the body's resistance. In order to learn from each other and balance nutrition, milk and soybean milk can be arranged in the diet at the same time.
| | | |
| --- | --- | --- |
| Nutrients | Soybean Milk 100g | Milk100g |
| Energy | 31kcal | 54kcal |
| Protein | 1-3g | 3-3.8g |
| Carbohydrate | 1.2g | 3.4g |
| Fat | 1.6g | 3.2g |
| Calcium | 5mg | 104mg |
| Potassium | 117mg | / |
| Sodium | 3.7mg | 37.2mg |
△Data source: Popular Science China
Soy milk and other milk products have various forms and packaging. In the manufacturing process, testing equipment is an important helper to detect product defects and improve product quality. Taking milk powder as an example, there may be quality problems such as the lack of different logistics into the production line such as screen wire, plastic spoon and other accessories, weight unqualified, code spraying defects and appearance defects in the processing process, so testing equipment is indispensable.
Relying on diversified detection equipment such as metal detector, check weight, X-ray inspection and visual detector, Techik detection can detect foreign objects, weight and appearance of milk powder and other products, and help the manufacturing of healthy food.
Among them, for bottled and canned products, TXR-J series single light source three angle canned intelligent X-ray detector can detect foreign matters and canned level of products with various packaging (glass bottles, iron cans, plastic cans, etc.) and various forms (powder, semi fluid, liquid, solid, etc.).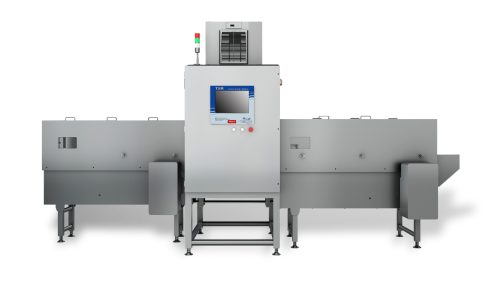 △TXR-JSeries single light source three view canned intelligent X-ray foreign object detector
Its unique single light source three view system structure, equipped with the self-developed "Huishi supercomputing" AI intelligent algorithm, has a better detection effect on the detection of foreign matters at irregular bottle body, tank bottom, screw mouth, tin can pull ring and blank holder

△Metal tank – detection case of foreign matters at the bottom of the tank
The improvement of immunity is conducive to disease prevention and control, and food safety is related to thousands of families. Too easy to detect helps the majority of manufacturing enterprises strictly control food safety and guard the safety of the dining table.
---
Post time: May-06-2022