*Conveyor Belt Color Sorter for Cherry, Coffee Bean, Bean, Soybean, Corn

---
Techik's belt color sorters are widely used for Cherry, Coffee Bean, Bean, Soybean, Corn, Rice, Peanut, Sesame, Cashew, Walnut, Almond, Raisin, Nuts and Seeds sorting. Techik provides optical sorting solutions for grain & food processors who demand the highest standards of quality and safety. With a focus on precision sorting and consistent yield, Techik optical sorters meet the requirements of small, medium and large processors.
Equipped with a high-definition 5400 pixel full-color sensor, high-definition snapshot function, perfect restoration of the true color of the material, 8 times magnification of photos, ultra-high-speed linear scanning speed, improvement of the ability to accurately identify small defects and freshwater yellow.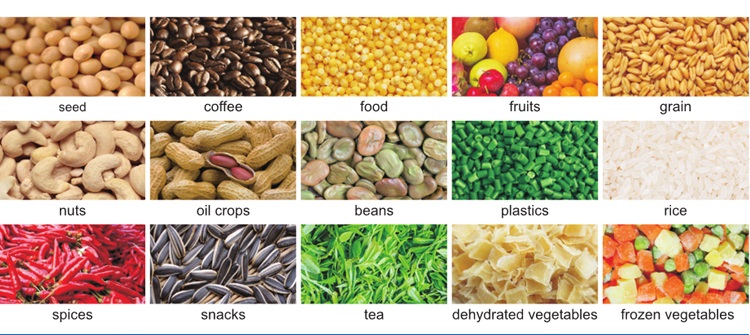 *APPLICATION
Suitable for sorting Cherry, Coffee Bean, Bean, Soybean, Corn, Rice, peanut, sesame, cashew, walnut, almond, raisin, nuts, seeds, grain, soybean, spices, coffee beans, snacks, plastics, minerals, etc.
CONFIGURATION & TECHNOLOGY

EJECTOR
64/126/198…../640
Smart HMI
True Color 15" Industrial Human Machine Interface
Camera
High resolution CCD; Industrial wide-angle low-distortion LENs; Ultra-clear imaging
Intelligent Algrithm
Own proprietary industrial leading software and algrithm
Simultaneous Grading
Strong simultaneous color sorting+ sizing and grading capabilities
Consistency and Reliability
Featuring broadband cold led illumination, long-life serviceable ejectors, Unique optical system, the MULTIFUNCTION SERIES sorter delivers a consistent sorting performance and reliable operation in the long run
*Parameter
---
Model

Voltage

Main Power (kw)

Air Consumption (m3/min)

Throughput (t/h)

Net Weight (kg)

Dimension(LxWxH)(mm)

TCS+-2T

180~240V,50HZ

1.4

≤1.2

1~2.5

615

1330x1660x2185

TCS+-3T

2.0

≤2.0

2~4

763

1645x1660x2185

TCS+-4T

2.5

≤2.5

3~6

915

2025x1660x2185

TCS+-5T

3.0

≤3.0

3~8

1250

2355x1660x2185

TCS+-6T

3.4

≤3.4

4~9

1450

2670x1660x2185

TCS+-7T

3.8

≤3.8

5~10

1650

2985x1660x2195

TCS+-8T

4.2

≤4.2

6~11

1850

3300x1660x2195

TCS+-10T

4.8

≤4.8

8~14

2250

4100x1660x2195

Note

The parameter based on test results on peanut with around 2% contamination; It varies depending upon different input and contamination.